Bill Corless
CEO/DEV
Bill Corless is the Co-Founder and Developer of Kema Coin. He is the CEO, with 30 years of Entrepeneurial and Information Technology Experience.
Kema Corless
CFO
Kema Corless is the Co-Founder and CFO. She has 15 years experience with re-insurance and accounting in the Insurance Industry.

David Winings
CMO
David Winings a former Navy Chief with 35 years of management experience. David, a resident of Las Vegas, is our Chief Marketing Officer.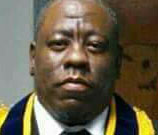 Lamont Miller
Marketing Manager
Business Major Sacramento State University Owner of Just-So Fundraisers Inc Entrepreneur